Emotions Greeting Cards was founded by Vivian Krug. Some might call it destiny, but Vivian says her love of holidays, her life long hobby of photography and her passion for animals is what prompted her to create a line of greeting cards and fine prints that benefit environmental and pet friendly causes. (see Life/Arts article for more)

Emotions offers fine prints and greeting cards for birthdays,
holidays, special occasions, or just to give as a present!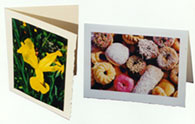 Each card is handmade featuring a unique original photograph. The images look at the world around us with a unique view and have been created to bring a smile to your face, evoke moods and fond memories, tell stories or simply entertain you. The photographs have been taken from around the world, from such places as the Tahiti, Bora Bora, Switzerland, England, Costa Rica, Germany, Austria, Mexico, Italy, Monaco, Czech Republic, Holland, Norway, France, Hawaii and the continental United States.

The photo cards measure 5 1/4 by 7 1/4 with a matching envelope and tissue insert. Each card is sealed in a clear plastic protective envelope and is signed by the artist. Cards are blank inside for personal sentiments.
The Chocolate Cat Collection Cards (coming soon) will measure 4 3/4 by 6 1/4 and feature unique original art produced from the most popular photo cards in the Emotions line as well as many images from our Vintage Greeting Card Collection. These cards will each have a sentiment inside, come with a matching envelope and be sealed in a clear plastic protective cover.

Everyone at Emotions Greeting Cards strives to produce a quality product, and work to help people, the environment, and to promote the welfare of animals, by donating 20% of profits to humanitarian and charitable organizations. (some of the organizations and links listed below)

News
Click headline to view this article
and other news clippings.



20% of our profits go to these and other fine organizations.
(Emotions Greeting Cards is not associated with any of the organizations listed below)


***

committed to save endangered
species and the wild places that are so vital to
our planet's health and survival.

***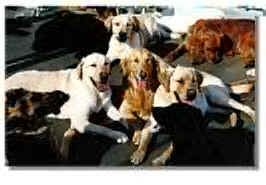 Guide Dogs for the Blind
training dogs to be guides and companions
and providing blind and disabled
individuals a means to live more independently.


***



CASA San Luis Obispo
"To advocate for every child's birthright to a safe, nurturing, healthy, permanent family; and to help each child in developing his or her full potential."

***



Pacific Wildlife Care
Central Coast California
Giving Wildlife a Second Chance

***


United States Humane Society
Our Motivation and Inspiration
| | | |
| --- | --- | --- |
| | | |
| Bailey | Tar Bear | Yogi Bear |
In Memory of our Friends and Companions, Tar Bear 1984 - 1999 and Yogi Bear 1984-2001

Photography Award
Click Silver Coin to view the award.







Publications
Photographer: Vivian Krug - Hotchkiss
You can find our photographs in the following publications:

Dancing With Dreams, ISBN 1-58235-818-4
Web Of Memories, ISBN 1-58235-631-9
Quest For Tomorrow, ISBN 0-7951-5078-4
Sketches Of The Eye, ISBN 0-7951-5095-4
A Trip Down Memory Lane, ISBN 0-7951-5105-5 scheduled for release 10-30-02


Stock Photography, Enlargements and Permission to Reprint

All images are copyrighted by Vivian Krug / VH Productions / Emotions Greeting Cards / Chocolate Cat Collection and may not be reproduced or used in any electronic media, in print, including copying or saving of digital image files, or the alteration or manipulation of said image files, or otherwise without the express written consent of Vivian Krug / VH Productions / Emotions Greeting Cards / Chocolate Cat Collection. Any unauthorized use, reproduction or capturing of images without expressed license is forbidden and will be prosecuted as per U.S. copyright law. All trademarks or product names mentioned herein are the property of their respective owners.

In addition to our greeting card line and enlargements displayed here, we have a large selection of stock photography. To purchase or obtain a license, contact us by e-mail, mailbag@emotionscards.com, or phone (805) 458.3321.

For Purchasing or Distributing Information you may complete our wholesale request form, phone us at: (805) 458.3321 or email us at: mailbag@emotionscards.com

All images are protected by copyright.
© 1997-2009
Vivian Krug \ Emotions Greeting Cards \ VH Productions \ Chocolate Cat Collection
Unauthorized use is prohibited and will be prosecuted.


Emotions Greeting Cards
the Ultimate Snail Mail ©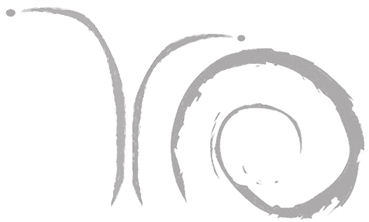 ©