Turn On Your Speakers


Welcome To Our Haunted House.
You will find the entry portal here...

That is, If You Dare!

And Please...Be Very Careful On Your Journey Into The Night Of

Please be Patient As All The Witches, Ghosts, Ghouls
and Goblins Come Into The House...
It May Take A Few Minutes For All Of Them
To Arrive and Get Ready For Your Visit.

Watch out for the Dungeon & Crypt Keepers
or you may never return!

Turn On Those Speakers
and Crank Up the Volume !!!!
All the pages have sound.

Enjoy your visit in each room
by scrolling slowly
to the bottom of the page.
There are many places to visit,
the main house, the dungeon,
the cemetery and more.
Knock twice on the door to enter.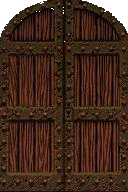 (remember after you enter each room keep scrolling slowly)
Copyright ©Emotions Greeting Cards a division of VH Productions 2000-2002