Wolff Hagelberg

Wolff Hagelberg of Berlin, Germany printed some of the most beautiful cards from the mid 1800's to the late 1800's possibly into the early 1900's. Hagelberg's cards often included poetry by E.E. Griffon or M.S. Haycraft (see the Owl Feather Card below).

Hagelberg a large printing company, printed many items such books and regular postcards (see below) but was most noted for their intricate work in Die Cut Cards as you will see on what may be our most prized Christmas Card, the Owl Feather Card. Hagelberg was also one of the first to make "hold to the light" postcards (see below).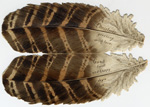 (Click on thumbnails to see card in its actual size)
A fantastic Die Cut Card by Wolff Hagelberg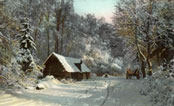 Click Card to view enlargements of both
the front and back of this card
of this traditional Wolff Hagelberg Card.
See Through / Hold To Light Cards
(Click on thumbnails to view in its actual size)
These two cards are among the first cards
known as "see through or hold to light" cards.
When these cards are held to the light
they appear to be in color (see below)




In small lettering this card reads:
From the day to the night - how sudden and strange
Hold up to the light - what an exquisite change



In small lettering this card reads:
Pray hold this card up to the light
And you shall see a charming site

Visit the Greeting Card Galleries
Copyright Emotions Greeting Cards ~ All Rights Reserved